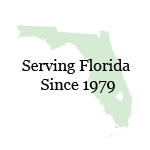 American Home Title is one of Tampa's largest independent title insurance agencies, serving all metropolitan cities in the state of Florida. Founded in 1979, the company has three convenient locations in which to serve you. Our offices are located in Hillsborough, Pasco, and Hernando Counties.




Our services include title searches and closings for commercial and residential real estate both new construction, re-sales and mortgage refinance closings. We are also experienced
in lot closings, construction loans, for-sale-by-owner sales, foreclosures, government transactions, individual financing in conjunction with sales, construction draws, zoning searches, new subdivision platting, and searches for homeowners' associations.



We are a FULL SERVICE TITLE COMPANY.



We handle closings for many banks, finance companies, credit unions, and residential/commercial mortgage lenders. Our staff is familiar with current regulations on FHA, VA, FNM, FRE loans and with the documents necessary to comply with TIL and rescission rights to assure that the lenders loans will conform in the secondary market.



American Home Title writes title insurance policies on the following underwriters: LandAmerica, which owns Commonwealth Land Title and Lawyers Title; and Old Republic National Title Insurance, two of the largest and most reputable title insurance companies in the country.



American Home Title prides itself on being one the most knowledgeable and service oriented title companies available. We expect to provide exemplary customer service at all times.